Lynn Sholes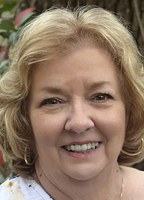 As a native Floridian, Lynn Sholes was intrigued by the prehistoric people of Florida which birthed the seed ideas of her first six novels, writing as Lynn Armistead McKee. Now writing as Lynn Sholes, she has teamed up with Joe Moore writing international bestselling thrillers. Lynn has presented numerous fiction writing workshops and has been a writing trainer and coach for schools in Broward and Citrus County, Florida. She now writes full-time from her home in the Sunshine State. Visit lynnsholes.com.
Joe Moore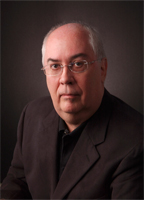 Joe is a former marketing & communications executive and two-time EMMY® winner with 25 years' experience in the television postproduction industry. He has written articles for national and international trade magazines covering the field of professional sound recording and video. As a freelance writer, he reviewed fiction for the South Florida Sun-Sentinel, the Florida Times Union, and the Tampa Tribune.
Joe is president emeritus of the International Thriller Writers. He writes full time from his home on the banks of the Blackwater River near Pensacola, FL.